Ducks Crossing & Polanski
Here at Ducks Crossing we know Polanski, and we believe that the same qualities he displayed as a racehorse will define him at stud and carry on through his progeny.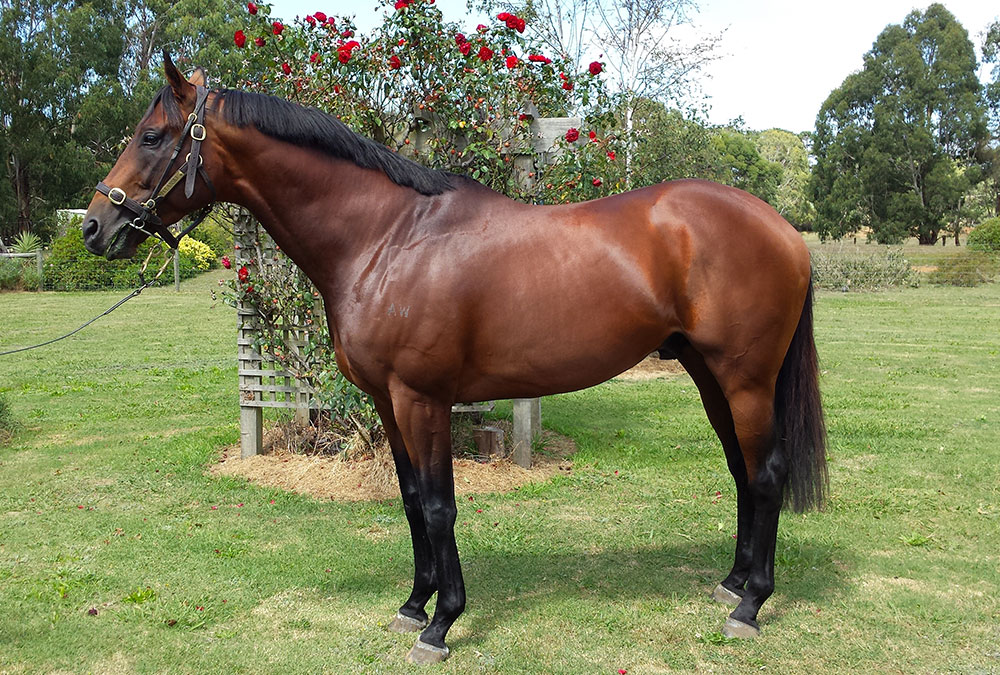 First Impression
Polanski is an impressive and imposing individual and stands at 16.3hh. He has a massive shoulder and girth and is beautifully balanced making him an outstanding example of the "classic" thoroughbred type.
Rakti, the sire of Polanski, was bred in Italy, and won six Group One races in both Italy and the United Kingdom. He was sired by multiple group race winner Polish Precedent out of the Rainbow Quest mare Ragera. He was renowned for being a big, powerful bay horse with an occasionally difficult temperament, but with world class staying ability. He died at Chatswood Stud in Australia in 2010, and sired Polanski in his last crop of foals.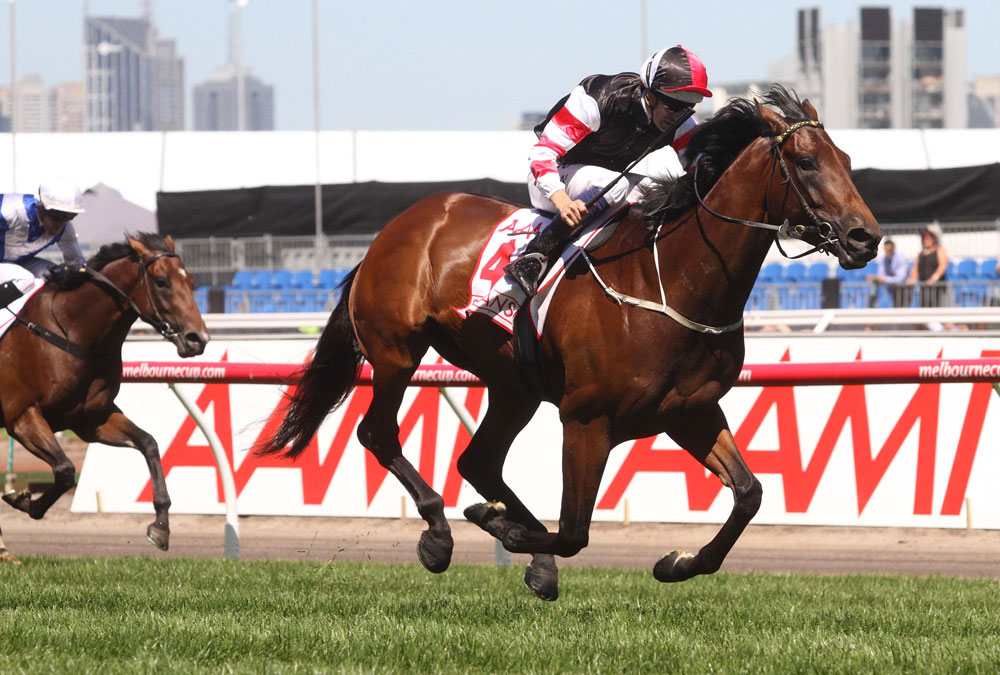 Big, strong & impressive
Polanski is aptly named after Roman Polanski, a brilliant Polish film-director of ill-repute. He is a big, strong, impressive and intimidating individual, and walks amongst horses and humans with a king-like aura and incredible self-belief.
A winner as a 2 year old, Polanski imposed himself on a race and was always determined to win not only the physical battle but the mental one as well, his competitors were totally dominated and intimidated by him in the fight to the line.
This was particularly evident in his Norman Robinson Stakes win.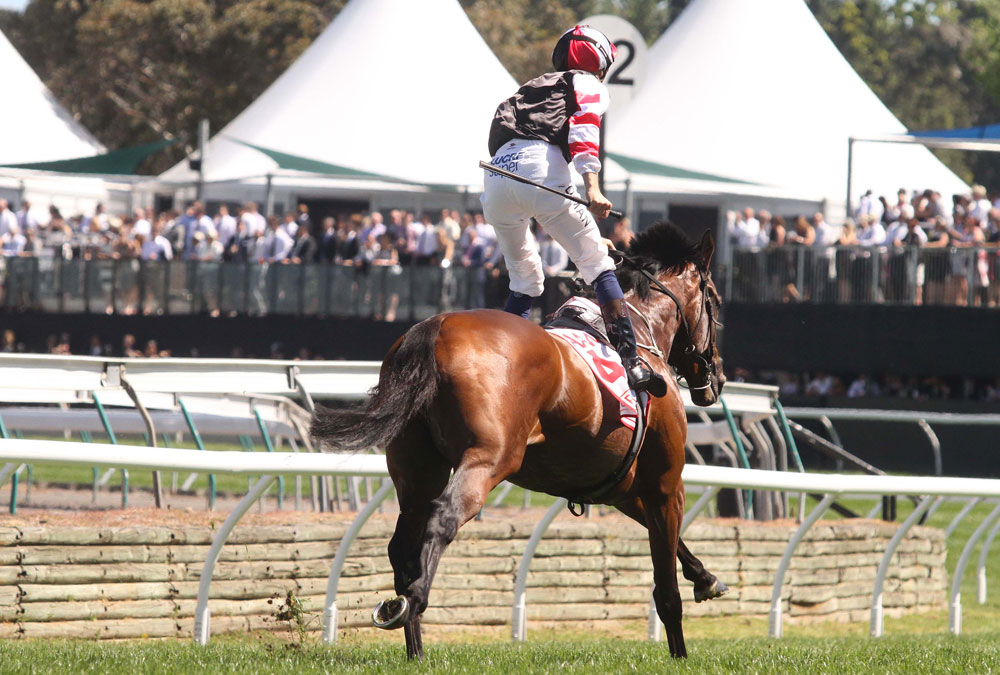 "can-do" attitude
Polanski had an incredible desire and determination to win and thrived on work. In conjunction with his incredible athletic abilities, this competitive attitude made him incredibly hard to beat on the track.
Combining masculinity with a workmanlike temperament, Polanski possesses a 'can-do' attitude – if you give him a job to do he will perform the task to the best of his abilities.
There is at present a desperate need to breed Australian-bred stayers to compete on the home stage in our own classic races. These races are becoming increasingly dominated by stayers bred in Europe. Polanski provides the opportunity to breed and own a high-class Australian bred stayer, and with his indomitable spirit and incredible athleticism carrying through, his progeny are sure to be a force to be reckoned with.